Royal Mail Mailmark for Franking Machines FAQ's
On this page we will try to answer all of your questions. Mailmark is quickly approaching so we want to help you. Below is a list of questions and answers.
Royal Mail Mailmark FAQ's
Click on the question below to reveal the answers.
Mailmark is a brand new initiative by the Royal Mail.
Mailmark is a new initiative by the Royal Mail of which the Royal Mail have invested £70 million. Mailmark is soon to be available via a Mailmark compatible franking machine which would be an alternative to the current franking impression. The new Mailmark Franking impression will allow access to multiple benefits. Mailmark franking machines are needed to print the new Mailmark Franking impression which would be a 2D Barcode.
This is what the new Mailmark 2D Frank will look like.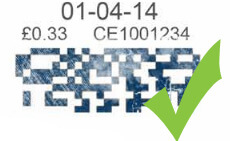 Fill in this form.
Fill in the form and we will tell. We will tell you whether or not you are already mailmark ready. If not we will offer advice on how to proceed. To ensure that you can reap the full Benefits of Mailmark.
The benefits of mailmark are.
A price benefit.
Instant price updates.
Enhanced Reports.
For a full list of benefits click here.
The New 2D Bar Code Frank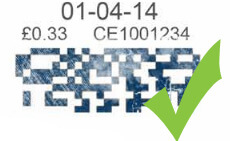 this is what the new frank will look like.
Royal Mail Mailmark Franking Machines FAQ's
We have constructed a page with all Mailmark Compatible Franking Machines. HERE. You can also browse for a Mailmark Franking Machine. HERE.
Get a Free quick quote. Browse our Mailmark Franking Machines
It is really simple to get a mailmark franking machine. To get a machine click here for a free quick quote. Alternatively you could browse our range. HERE
.
Franking machines are great for any sized company.
Franking Machines help cut costs of mail. Franking machines speed up the mailing process. They also help increase output quality. To learn more about franking machines click here.
.
Get a Mailmark Franking Machine Quote
Mailmark Franking Machines
List of Mailmark Franking Machine by Category;